Full-Featured and Powerful
Site Reviews is an elegant, feature-rich, and completely FREE review management system for your website.
Blocks, Shortcodes, and Widgets
Use the Site Reviews Blocks in the new WordPress v5.0 block editor, or use one of the shortcodes or widgets for more versatility.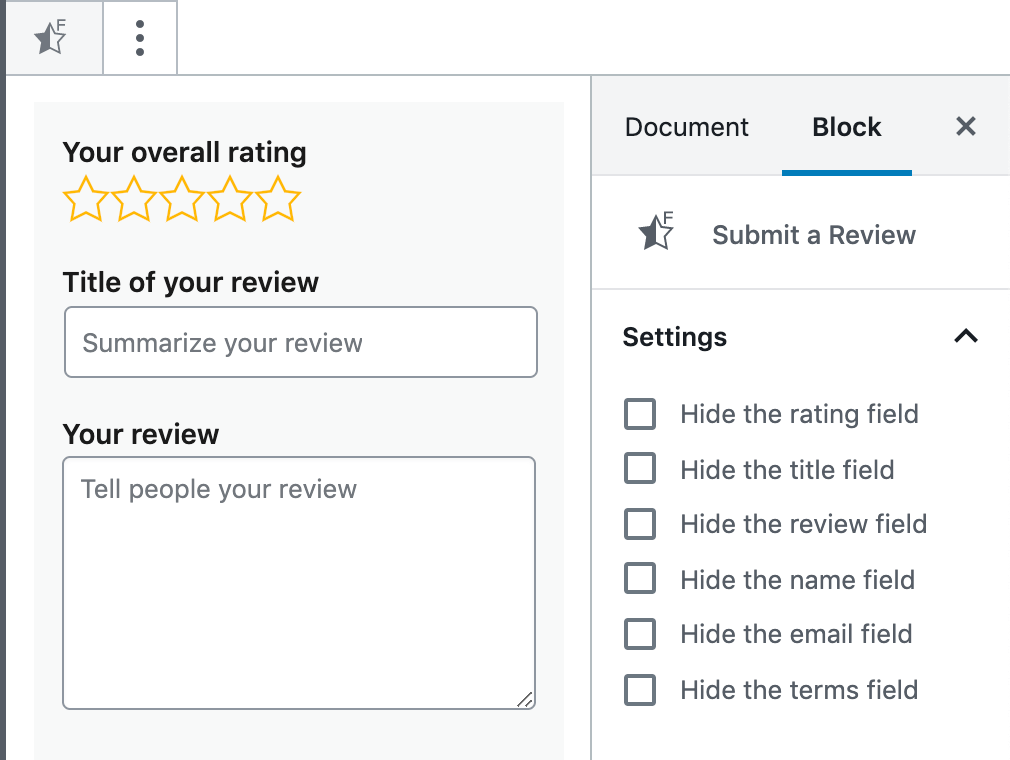 Easy Translations
Site Reviews provides an easy way to customise or translate any text of the plugin. Simply search for the text you would like to change and replace with your own.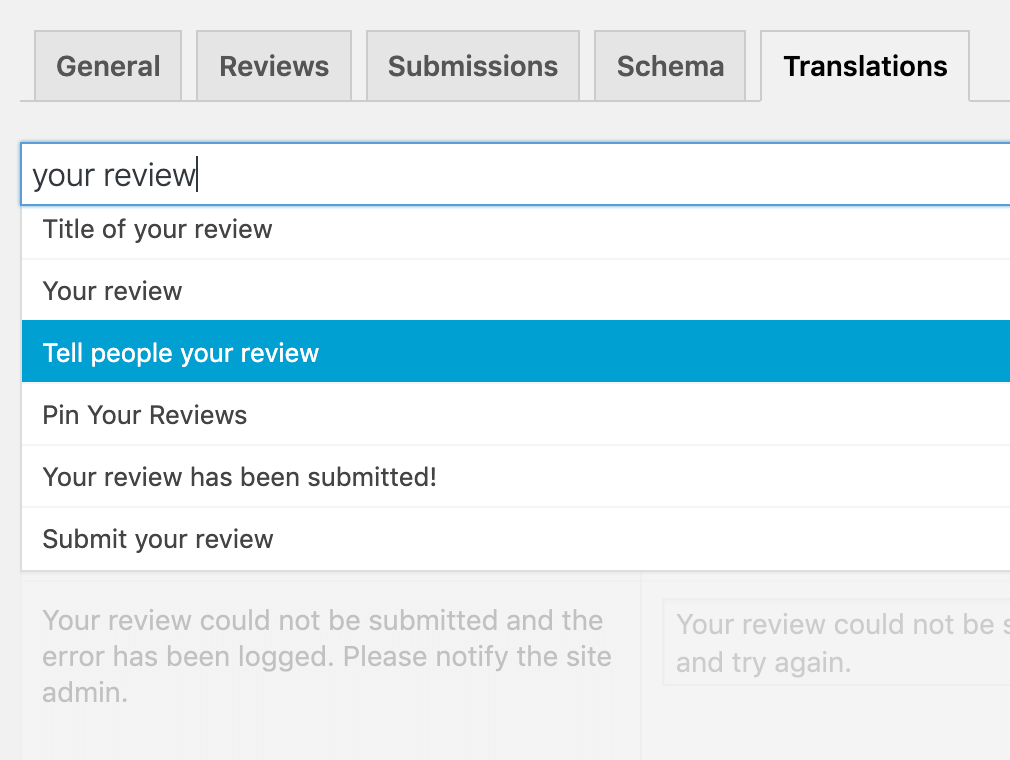 Documentation
Site Reviews includes detailed documentation and examples for each of the shortcode options. The plugin was designed to be extensible and is also extremely developer friendly!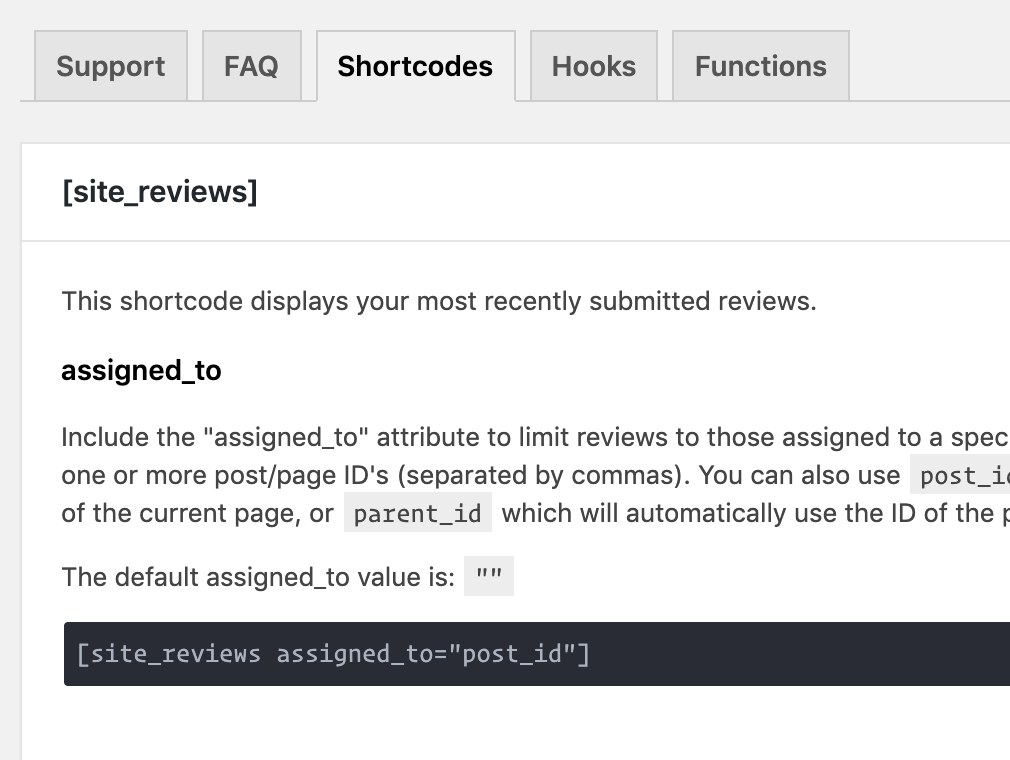 All the Features You Need
Site Reviews is packed with features and is ready to use.
Add-ons
Extend Site Reviews with add-ons that provide additional features.
Avatars
Enable avatars to generate images using the WordPress Gravatar service.
Backup/Restore
Backup and restore your plugin settings as needed.
Bayesian Ranking
Easily rank pages with assigned reviews using the bayesian algorithm.
Blacklist
Blacklist words, phrases, IP addresses, names, and emails.
Categories
Add your own categories and assign reviews to them.
Developer Friendly
Designed for WordPress developers with over 100 filter hooks.
Documentation
Provides FAQ and documenation for hooks and all shortcodes and functions.
Editor Blocks
Use configurable editor blocks in the new WordPress 5.0 editor.
JSON-LD Schema
Enable JSON-LD schema to display your reviews and ratings in search results.
Multilingual
Integrates with Polylang and WPML and provides easy search/replace translation.
Notifications
Send notifications to one or more emails when a review is submitted.
Page Assignment
Assign reviews to Posts, Pages, and Custom Post Types.
Pagination
Enable AJAX pagination to display a custom number of reviews per-page.
Responses
Write a response to reviews that require a response.
Restrictions
Require approval before publishing reviews and limit to registered users.
Shortcodes
Use the configurable shortcodes complete with documentation.
Slack
Receive notifications in Slack when a review is submitted.
SPAM Protection
Uses a Honeypot and integrates with Invisible reCAPTCHA and Akismet.
Styles
Change the submission form style to match popular themes and form plugins.
Summaries
Display a summary of your review ratings from high to low.
Support
Free premium support included on the WordPress support forum.
Templates
Use the Site Reviews templates in your theme for full control over the HTML.
Widgets
Use the configurable widgets in your sidebars.
What Others Say About Site Reviews
Thousands of happy users are already using Site Reviews. Read what they have to say about it.